Find out more about the partners who have chosen to sponsor the 2th Liquid Biopsy Surveillance & Early Detection Summit. Get in touch if you too would like to partner and learn more about our bespoke sponsorship opportunities.
Expertise Partner
Bio-Techne Companion Diagnostics delivers precision medicine services spanning the continuum from biomarker discovery to post-market commercialization of a CDx product. We bring a 20+ year track record of success including the development of over 2700 assays for 570 targets, with over 50 clinical tests built for pharma and 15 CLIA tests. Our multi-omic, platform-agnostic approach, paired with clinical trial sample testing readiness at our CLIA labs and international regulatory expertise, allows us to offer customizable solutions so that a pharma partner can deliver novel treatments to the patients most likely to benefit, faster.
www.bio-techne.com
Expertise Partner
Foundation Medicine is a pioneer in molecular profiling for cancer, working to shape the future of clinical care and research. We collaborate with a broad range of partners across the cancer community and strive to set the standard for quality, scientific excellence, and regulatory leadership. Our deep understanding of cancer biology helps physicians make informed treatment decisions for their patients and empowers researchers to develop new medicines. Every day, we are driven to help our partners find answers and take action, enabling more people around the world to benefit from precision cancer care.
Program Partner
Burning Rock Dx specializes in next-generation sequencing diagnostics solutions for precision medicine in oncology. With the unique capability and experience in global trials, we are looking for partnerships to advance the field of companion diagnostics in order to achieve better patient outcomes.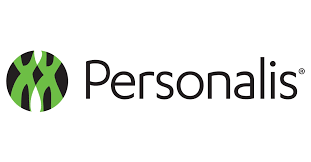 Program Partner
Personalis, Inc. is a provider of advanced genomic sequencing and analytics solutions to support the development of personalized cancer vaccines and other next-generation cancer immunotherapies. Our patented ACE (Accuracy and Content Enhanced) Technology forms the foundation of all Personalis products. ACE Technology improves every individual step in the next-generation sequencing (NGS) process, from nucleic acid extraction to sequencing assays, to data analytics. This makes it possible for us to achieve augmented coverage of difficult-to-sequence genomic regions that are missed with the use of conventional sequencing techniques. Using this comprehensive approach, we provide genomic data of the highest quality and accuracy to help biopharma drive their immuno-oncology clinical and biomarker discovery programs, thus enabling the rational design and development of effective cancer immunotherapies.
Program Partner
Sysmex Inostics Inc Collaboration with Genomic Testing Cooperative
The collaboration provides biopharma with a full suite of assay services from both companies for each phase in the clinical trial process. The companies will work jointly on improvements and new indications of the tests for use by biopharma researchers.
This partnership synergizes GTC's proprietary genomic databases, technology in artificial intelligence (AI), and DNA and RNA next-generation sequencing (NGS) profiling with Sysmex Inostics's global commercial capabilities in biopharma
therapeutic development and ultra-sensitive Plasma-Safe-SeqS technology.