Find out more about the partners who have chosen to sponsor the Inaugural Liquid Biopsy Surveillance & Early Detection Summit. Get in touch if you too would like to partner and learn more about our bespoke sponsorship opportunities.
Program Partner
Bio-Techne empowers researchers in Life Science and Clinical Diagnostics by providing high-quality reagents, instruments, custom manufacturing, and testing services. Our family of brands creates a unique portfolio of products and services. Science is our passion; it drives us to collaborate, develop, and manufacture award-winning tools that help researchers achieve reproducible and consistent results. Whether you are at the cutting edge of academic research, translating basic discoveries to therapeutic leads, or at a facility that requires the highest level of diagnostic testing, our innovative products and services provide the solutions you need to achieve success.
Program Partner
Getting ahead of cancer is crucial, no matter where people are in their cancer journey. Exact Sciences develops innovative, evidence-based solutions to address unmet clinical needs in cancer detection, treatment guidance, and more. Exact Sciences' current portfolio of products primarily focuses on colorectal, breast, hereditary and liver cancers, with research and development looking at the top 15 deadliest cancers, including multi-cancer testing. Our vision is to eradicate cancer and the suffering it causes through tests that detect it earlier and provide guidance for successful treatment.
Program Partner
Foundation Medicine is a pioneer in molecular profiling for cancer, working to shape the future of clinical care and research. We collaborate with a broad range of partners across the cancer community and strive to set the standard for quality, scientific excellence, and regulatory leadership. Our deep understanding of cancer biology helps physicians make informed treatment decisions for their patients and empowers researchers to develop new medicines. Every day, we are driven to help our partners find answers and take action, enabling more people around the world to benefit from precision cancer care.

Program Partner
Guardant Health is a pioneer in non-invasive cancer diagnostics, addressing challenges across the cancer care continuum. The company has raised more than $200 million from leading venture capital firms and in 2014 launched Guardant360, the first comprehensive liquid biopsy for clinical use. Guardant Health is improving therapy selection for advanced cancer patients across the globe using its proprietary cell-free circulating tumor DNA NGS platform. Guardant Health is partnered with biopharmaceutical companies to prospectively screen patients for trial enrollment, develop companion diagnostics to support clinical adoption, and use retrospective analysis for early insights into patient response and tumor evolution, as well as accelerate the development of new therapies
Program Partner
Karius sees a world where infectious disease is no longer a major threat to human health. With the Karius Test™, we deliver unprecedented diagnostic insight to enable physicians to make rapid treatment decisions.We are a team of clinicians, molecular biologists, data scientists, software engineers, and commercial experts drawn together by a shared commitment to improve patient health.By using genomics and AI to map a patient's microbial landscape from a single blood draw, Karius moves closer to a vision of a world where infectious disease is no longer a major threat to human health.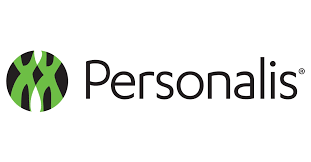 Program Partner
Personalis, Inc. is a provider of advanced genomic sequencing and analytics solutions to support the development of personalized cancer vaccines and other next-generation cancer immunotherapies. Our patented ACE (Accuracy and Content Enhanced) Technology forms the foundation of all Personalis products. ACE Technology improves every individual step in the next-generation sequencing (NGS) process, from nucleic acid extraction to sequencing assays, to data analytics. This makes it possible for us to achieve augmented coverage of difficult-to-sequence genomic regions that are missed with the use of conventional sequencing techniques. Using this comprehensive approach, we provide genomic data of the highest quality and accuracy to help biopharma drive their immuno-oncology clinical and biomarker discovery programs, thus enabling the rational design and development of effective cancer immunotherapies.
Program Partner
Stilla Technologies is a Paris-based European Biotechnology company that focuses on accelerating the development of next-generation genetic tests by providing a ground-breaking and flexible digital PCR (dPCR) solution: the naica® system.
Taking advantage of cutting-edge microfluidic innovations, Stilla® aims to make dPCR a lab commodity in all Life Sciences areas: research, therapeutics, and all the "omics". Learn more about Stilla Technologies:
Panel Partner
Agilent Technologies is a global leader in the life sciences, diagnostics, and applied chemical markets, delivering insight and innovation toward advancing the quality of life. Agilent's full range of solutions includes instruments, software, services, and expertise that provide trusted answers to our customers' most challenging questions.
By partnering with Agilent for your CDx development, your drug development program will reap the benefits of an innovative industry leader with more than 20 years' experience. Agilent launched the first FDA-approved companion diagnostic and continues to deliver world-class CDx products in close collaboration with our pharma partners

Panel Partner
Natera has developed Signatera, a personalized ctDNA test for molecular residual disease (MRD) detection and recurrence monitoring in patients previously diagnosed with cancer. Signatera's tumor-informed assay is optimized to detect low levels of ctDNA with high accuracy in identifying MRD and predicting recurrence with longer lead times. Signatera has been clinically validated in multiple cancer types. The test is available for clinical and research use, has been designated by the FDA as a Breakthrough Device, received CE mark. Look deeper at: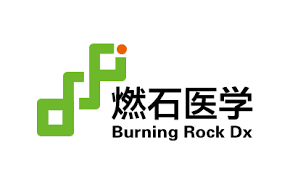 Spotlight Partner
Burning Rock Dx specializes in next-generation sequencing diagnostics solutions for precision medicine in oncology. With the unique capability and experience in global trials, we are looking for partnerships to advance the field of companion diagnostics in order to achieve better patient outcomes.